World's first online platform for world's first
Anthroposaveists
of
all ages
.
USPTO 85666291 4716790
HUMANITYBOOK.COM®
*
*Providing an on-line searchable database featuring information
related to DNA profiles for research purposes.
password:
humanitybook.com
_______
World's first startup brochure about:
- MANY-TIMERS - AQVITONIC® - ANTHROPOSAVEISM -
- REPLONE TEHNOLOGIES - NATURALROBOTICS - CODESHIPS -
- WE REMAIN® SETS & KITS - DEEP SLEEP® SARCOPHAGI -
- MASTER-CODE® COLLECTORS - HUMANITYBOOK.COM® -
- ETC. - ETC. - ETC. -
_______
Author`s
Angel
S.S.Barbe

1992 Radiohead! - 2002 - 2016
- from $999.99US - $9999.99US -

With Full Final Collectors Set/Kit +
One button for all (or only for the Main parts)
necessary Personal MTHL Services
* The full name of BOOK is hidden...
_____________
_____________
For the beginning we have a plan to Translate our on 8-88 languages (depending on the success of fund-raising) for equitable access to the new to all the Nations & Countries at a same time!!!
- NEED TO SHARE WITH MILLIONS -
-LOOK THE MAIN REASON-
_____________
Master-codes of my parents and my family are stored and stored conditionally free in the best form for this))))),
and I am already working on the following two or three orders, levels, ranges, which a modern citizen does not even know about (I am ahead of most of you at least 200 years!) -
and there are problems for everyone who wants to live many times - oceans of problems! But I'm working to change that ... For myself and for the sake of people ...
You can help me!
Join the platform! IT IS FREE))) Watch the video. Tell others. Or... Invest money! If you have them, but no time or strength... Find me yourself and write your question or suggestion! It will be right and good!
I have invested 25 years of life and a multi-million dollar fortune in this project! Please understand this! I fund research but don't pay salaries! And I'm not interested in business and money -
I'm interested in MANY-TIMES LIFE! This is billions of times more interesting !!!
I don 't know if I can explain to the world how deeply he 's wrong to let all of us die forever...
But for my Beloved, for my Angel (you can see her on photos) to live over and over again - !I am ready to give everything that I have... also and all myself from the begining to the end -
because I understand that if I save my Angel and my Lov... then - a millions of other lovers will be able to make it for their Angels!
New world in which there will be millions more Angels every time than usual - perhaps will suit for Me, for my Angel and for our Children
more better than this, even if it does not become a Paradise!
From "newly born..." To "born again and again"!
To disrupt the seal from the "One-time Humanity", it takes thousands of times more courage than sending a rocket to Mars!
I.J.Barbe
General DNA, Inc., CEO,
President of the Replone, Inc., USA.
_____________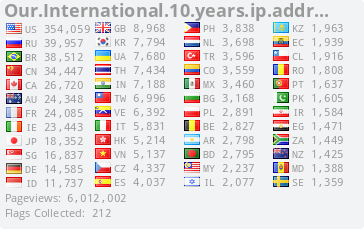 _____________
ONE TIME MONTH NEWS ABOUT MTHL
Belive!
_____________
2010-2020, ©®
General DNA, Inc.
,
in association with
Replone, Inc.
,
SF, CA, USA, (2015-2020).
lettertohumanity.com
To be, or not to be?
tbontb.com